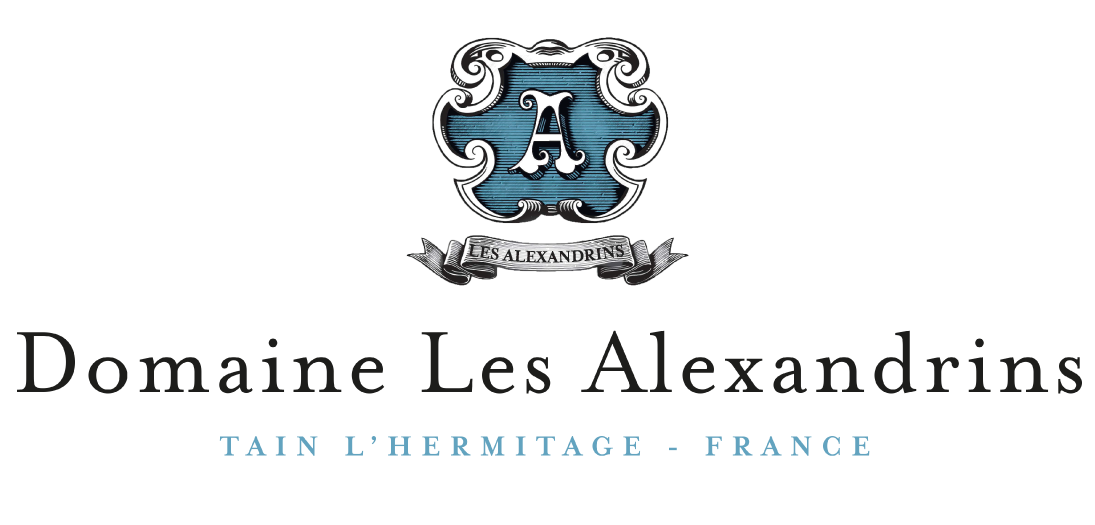 Domaine Les Alexandrins
Nicolas Jaboulet, Guillaume Sorrel and Alexandre Caso showcase treasures, very often forgotten vines or old vines on exceptional terroirs, to achieve the best expression of the appellation. In their minds, the estate must produce wines in the pure tradition of Crozes-Hermitage Saint-Joseph appellations.
The work in the vineyard is done in the old-fashioned way, respecting the terroir. Soils are worked in a way to bring biodiversity back to life and give the best to the grapes. Some hundred-year-old vines on our Crozes Hermitage plots withstand time and are still capable of giving their best expression.
Every year, Domaine Les Alexandrins focusses its expertise in viticulture and in the cellars to offer two great classic wines.