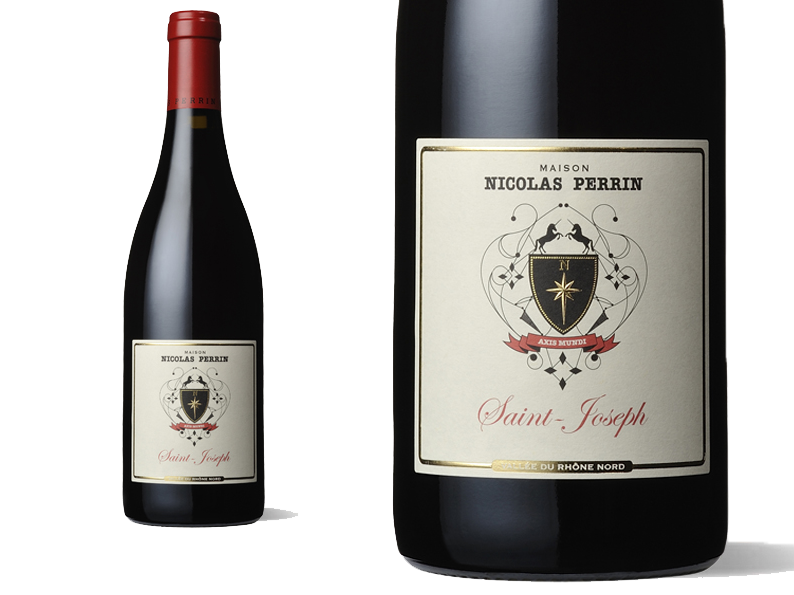 Maison Nicolas Perrin Saint-Joseph - 2013
Description
Saint Joseph was originally called "Vin de Tournon". The monks who lived in this little village used to produce wine from the vineyard at the top of the hill behind the village.
Terroir
The terroir in Saint Joseph is mainly composed of granite. The vineyard spreads out 40km along the right bank of the Rhône river. For our first vintage we wanted to make a balanced wine using grapes from the north of the appellation, which bring minerality and fruit, and ones from the historical centre of Saint Joseph that give more flesh to the wine. The blending makes wines with great distinction and extremely balanced.


The vintage
There was a huge amount of rainfall during the winter of 2013. This allowed to fill up the water tables.
The temperatures were very unusually hot in April but then dropped considerably in May (an average of 9 to 10 C less than usual). On top of the cooler climate, the precipitations were very significant at the end of May, which delayed the flowering of the vines.
The nice weather came back in June. Despite a temperamental spring and the vegetation being a little delayed, the new shoots look healthy and promising.
The summer was twofold: In July, the weather alternated between dry and sunny spells and storms (including a bit of impact with hale). August was a hotter and drier month of.
The accumulated delay was noticed at the time of harvest as we started around September 25th. The maturities were very consistent depending on the appellation, the terroir, the altitude.

Situation
In the north of the appellation, the villages of St Pierre de Boeuf and Chavanay.
For the historical centre of the appellation, the village of Mauves south of Tournon.

Process
The grapes are cold-macerated before being fermented to increase the aromas of fruit. Maceration and fermentation for about 20 days with pumping-over for the first few days followed by punching-down. Ageing in 1 and 2 year old barrels for 10 months to bring concentration to the wine.
Tasting notes
Intense and rich on notes of wild fruit. The mouth is complex with soft tannins. This wine is powerful and has a distinctive elegance to it. To drink straight away or in the next 3 years.
Serving
Serve at 17°C on grilled meats or small game or why not try it with Pigeon ?
Grapes
Syrah : 100 %

A racy, mineral-edged version, with an iron note leading the way, pulling the tangy red currant, damson plum and blood orange fruit flavors along. Shows well-integrated juniper and alder accents on the finish.
James Molesworth
Wine Spectator , 90/100 , 2015-11-30